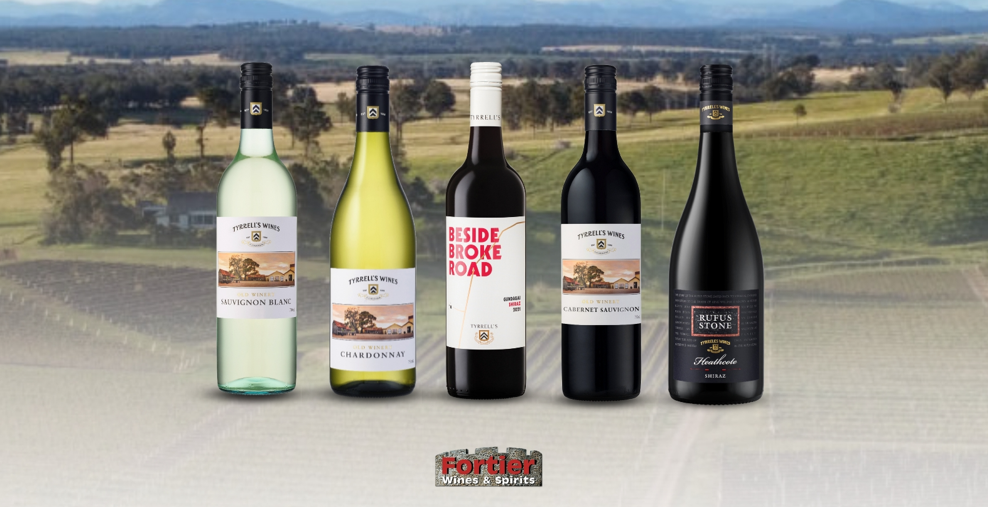 Join Us for an Exquisite Tyrrell's Wines Tasting Event
Uncover the proud legacy of Tyrrell's Wines, spanning over 160 years of winemaking excellence. Learn about the family's unwavering commitment to quality, their pioneering spirit, and the traditions that have shaped their wines, making them a true icon of the Australian wine scene.
Indulge in an evening of elegance and sophistication as we invite you to a remarkable Tyrrell's Wines Tasting event at Since1939, One Utama.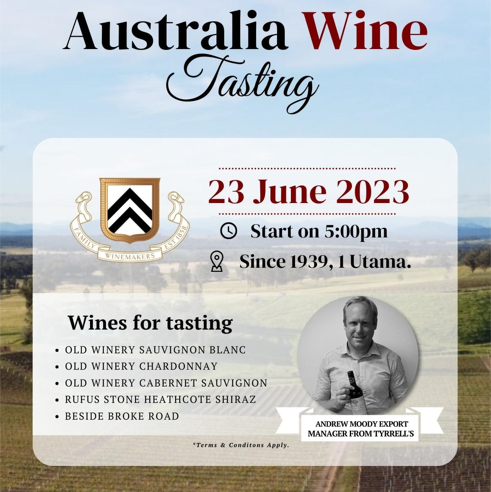 Our team of knowledgeable sommeliers will be your guides throughout the tasting experience. They will share their expertise, taking you on a sensory adventure, unraveling the stories behind each bottle and offering insights into the winemaking techniques that have made Tyrrell's a celebrated name in the industry.
Prepare to be captivated by the extraordinary flavors of Tyrrell's Wines. We eagerly await your presence at this exquisite tasting event at Since 1939,One Utama!
Date: 23rd June 2023 | Time: 5:00 PM | Venue: Since 1939, One Utama